You are here
MELAC AGRIC PROJECT HOLDS THE FOURTH FARMERS' GRADUATION
Image: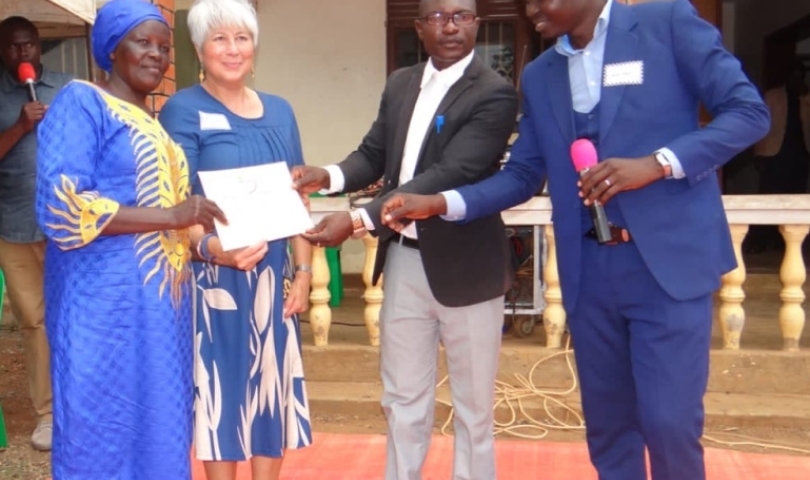 Today 15th August 2023 MELAC Agri Project held the 4th graduation of farmers in Chawo parish in Busitema Sub County. The farmers have been trained in best agronomic farming practices. At the graduation the organisation gave each of the trained farmers a startup of good seed variety of soybean and maize besides awarding of certificates .
The graduation was graced by the RDC, Kibwika Michael as the Chief guest. He appreciated Melody Mars(Donor) and Louis Lakitari (ED) for continuously supporting the Ugandan Government to realise her objectives of transforming communities through agricultural promotion and complimenting #PDM. Over the past few years, Melac Agri Project has trained farmers of Chawo Parish and provided good seed varieties to improve livelihoods by increasing production and productivity to enable commercial agricultural.
On expansion of the project to other parishes, the Executive Director confirmed to the District leadership that this was the last graduation for the community of Chawo and the project shall now extend to graduate farmers of Habuleke Parish having achieved the target set for Chawo. The project shall continue to expand with realization of more support and funding.
The 22 farmers who have graduated shall go and put into practice the skills acquired in the training, improve livelihoods and transform their lives as intended by the project.